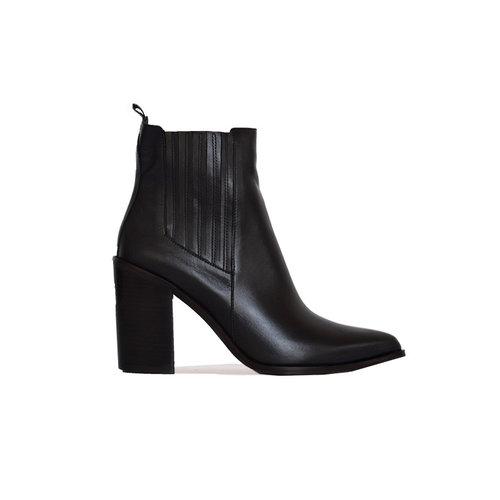 Ankleboots
Ankleboots
Ankleboots are a style with a high shaft, usually made from leather. The ankleboot originates from 1820. Then, ankleboots were completely made from leather or sometimes partially linen, with laces on the side. These were called 'bottines'. Ankleboots nowadays can't be missed, and are available in all kinds of models and sizes, with a low heel, a high heel, glitter, studs, straps. You can think of anything, everything is possible.
Zivaano´s ankleboot collection
Zivaano´s ankleboot collection goes from a feminin boot with a nice heel, a basic boot with a low heel and trendy ankleboots with a medium sized heel.